Strawberry guava is a large shrub or small tree that is native to South America and loves a warm climate. The fruit on the strawberry guava is similar to that of the common guava: a…
White Pakistan mulberry has a greenish yellowish fruit that is about 3-4 inches in size.The sweet and juicy fruit taste similar to honey. White Pakistan mulberries can be eaten fresh or dry and can be…
Plants are between 6″- 12″ tall (From the bottom of a one gallon pot)) and they grow fast! Musa 'Ice Cream' also known as Musa 'Blue Java' – A large perennial with a very tropical…
Hylocereus Monacanthus. This variety was originated in Hana, a city on the east side of the island Maui. This super-fast grower has stems that are thinner then typical Hylocereus with long thorns. This variety is…
White Pakistan mulberry has a greenish yellowish fruit that is about 3-4 inches in size.The sweet and juicy fruit taste similar to honey. White Pakistan mulberries can be eaten fresh or dry and can be…
Who We Are
About Dragon Alley Nursery
Your Nursery for Trees, Plants, Berries, and Guidance Look no further than Dragon's Alley Nursery for your trees, plants, berries, and anything else you're looking for. We offer the highest quality but affordable products shipped directly to you. We love our nursery and we aim to do everything we can to help our customers find what they need. We take immense joy in educating our customers on plant life, which is why we invite you to contact us if you have any questions or concerns.
Why Choose Dragon's Alley Nursery? If you're looking for healthy edible plant, you'll love doing business with us because we're fast and reliable, and we aim to please. We offer a lot of starter plants to make sure everyone can afford to grow their own food. We truly love what we do and it shows in our products.
Find Out More If you'd like to find out more please feel free to reach out. We try to make it as easy as possible to order from us, and if you have any issues placing your order, you may contact us and we'll be happy to assist. We love meeting new customers and putting smiles on their faces.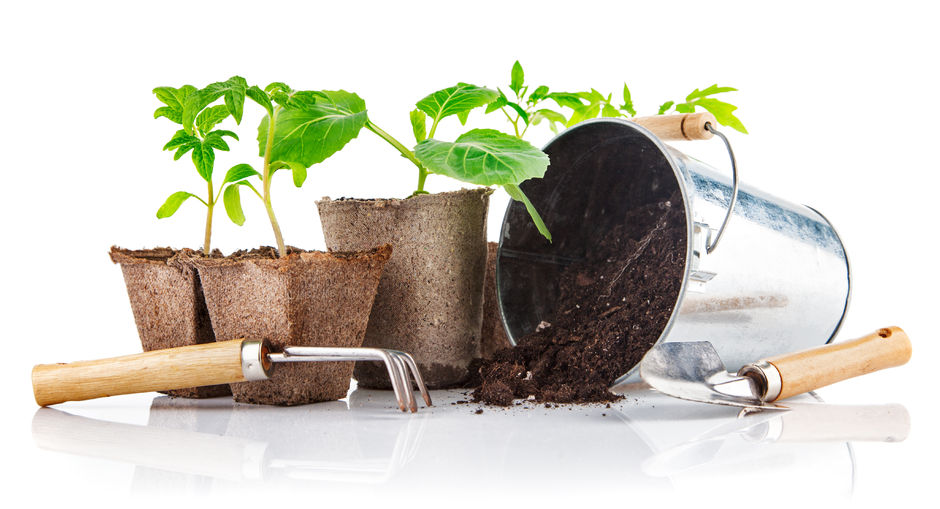 Hot Deal
Also known as Amla, Amalaki, Indian Gooseberry, Amla is used in traditional Indian subcontinent recipes, in various cuisines and Ayurveda for its medicinal values. All parts of the Amla tree are useful, its leaves, roots, fruits, seeds, bark, and flowers are used to prepare a variety of items like juice, chutney, jam, infusions, lotions, concentrates, herbal teas and other natural concoctions.
It is a wild deciduous tree that can grow up to 60′ tall. The Indian gooseberry tree has smooth, gray-brown bark. The leaves are like a tamarind tree or a fern-like, oblong but narrow, up to 2 cm and flowers are inconspicuous as they are green in color. The flowers are bisexual and appear in clusters. Fruits are smaller in size with a diameter up to 3 cm, in greenish-yellow color that changes into orange-brown after maturity. The flesh is tart, juicy, and crisp and contains 1 or 2 small seeds.
This listing is for an Amla starter plant that is 6″-10″ tall From the bottom of a 2.5″ pot
Amla trees will fruit within 4-5 years depends on environment
Requirements for Growing Amla Tree:
Position
Plant Amla tree in a location that is less windy and sunny. The well-draining and sloppy position is good for its growth.
Soil
Well-drained, loamy to light heavy soil that is deep and rich in organic matter is required for growing amla trees. A pH level can be between slightly acidic to slightly alkaline. The waterlogged and clay-rich soil is detrimental and must be avoided, same is the case with too sandy soils.
Watering
Regular and abundant watering is essential at a young age. Once the tree gets established, it doesn't require regular and frequent watering. However, you can water the plant during the period of active growth or in a drought like conditions in summer. Watering 2-3 times in a month in summer is sufficient for a mature tree. In any case, water stagnation must be avoided.
Winter protection required
Amla Growing zone is 10-11 outdoors and 3-9 Indoors (In the winter)
Shopping By Category
This is an example page. It's different from a blog post because it will
Also known as Amla, Amalaki, Indian Gooseberry, Amla is used in traditional Indian subcontinent recipes, in…
Amla
This unusual banana produces 2 large heads of fruit in its second cycle of fruiting. The…
Plants are between 8″- 12″ tall and they grow fast! Gold Finger FHIA-1 is a recent…
Plants are between 6″- 12″ tall (From the bottom of a one gallon pot)) and they…
Banana Trees
This listing is for a 1 Yr. Old Seedling, Israeli Variety. These trees produce SWEET CHOCOLATE…
Carob
Cherimoya trees are subtropical to mild temperate trees that will tolerate very light frosts. Possibly native…
Cherimoya
Also known as strawberry tree, this fast grower produces an abundance of small red fruit with…
Malpighia emarginata is a tropical fruit-bearing shrub or small tree The Barbados cherry is a large,…
Cherries (Tropical)
The flower is Pink and is self-sterile, cross pollination is required and flowers might be needed…
Hylocereus Polyrhizus. Originated in agriculture university in Honduras. The stems are dark green with medium size…
Selenicereus Megalanthus and Hylocereus undatus hybrid. The plant growth and flowers resemble Selenicereus Megalanthus, Yellow Dragon.…
This is a late season fruit and take longer than any other dragon fruit to ripe.…
This variety was collected from a grower in Florida. We are looking forward to growing this…
Hylocereus Undatus hybrid with an unknown specie. The stems and flowers are typical Undatus. The flowers…
Hylocereus Guatemalensis hybrid with an unknown variety. This variety was developed by Paul Thomson. DNA testing…
Hylocereus Polyrhizus hybrid with an unknown species. Stems are dark green typical to Hylocereus Polyrhizus. The…
Hylocereus Undatus. This is an aggressive grower and heavy producer. The flowers are self-pollinating making it…
Dragon Fruit
A real winner from the fig orchards at UC Davis, Golden Riverside has become quite the…
The Desert King Fig Tree is a great choice for cooler climates. It is a large,…
The Chicago Hardy Fig Tree is similar to the Brown Turkey Fig but better. This tree…
This family heirloom fig, named after plantsman Steve Castorani's mother Letizia, is a rare Italian fig…
Spherical fruit with greenish skin tinged with amber when ripe. Light strawberry to deep red pulp…
This variety, is one of the most popular commercial canning figs in the South. The fruit…
Widely regarded as the finest tasting fig, 'Violette de Bordeaux' produces a small abundance of small…
Olympian deserves a gold medal for its huge harvest of big, tangerine-big, purple-skinned fruit with the…
Renowned as one of the largest fruiting figs, 'GE Neri' produces fruit the size of a…
This large fig tree bears beautiful bright, yellow figs that have a delicious sweet flavor like…
Fig Trees
Strawberry guava is a large shrub or small tree that is native to South America and…
White Pakistan mulberry has a greenish yellowish fruit that is about 3-4 inches in size.The sweet…
The tamarind flowers, with red and yellow elongated flowers, it produces brown, pod-like fruits that have…
Sugar apples taste like sweet vanilla custard with a hint of pineapple. Its smooth and slightly…
aside from being famous for distinct fruit, Soursops are also known for their amazing health benefits.…
The sharp-tart exquisite flavor is highly prized the world over. These pomegranate trees grow to 18-feet…
This plant has several medical properties which make it a great addition to any garden. This…
These ruby red-purple mulberries have a sweet, raspberry-like flavor with low acidity that is good for…
The Black Mulberry produces a tasty blackberry-like fruit that is sweet and juicy. This tree grows…
Morus alba, known as white mulberry, common mulberry and silkworm mulberry, is a fast-growing, small to…
Fruit Trees
Our reopen date is just around the corner, but it will be a little longer…
There are many varieties of Blueberries out there. In the photo below you can find…
To find out what is your USDA hardiness zone CLICK HERE and enter your zip…
Latest News
This is an example page. It's different from a blog post because it will stay in one place and will show up in your site navigation (in most themes). Most people start with an About page that introduces them to potential site visitors them to potential site visitors..